Breath play is something which is controversial in BDSM circles, because of it's inherant risks.  But there will always be people who take part in it, because they love the feelings and sensations it creates in them.  When doing breath play with an experienced dominant, the submissive will feel trust, and fear, as they place their live in someone else's hands.  They will also experience powerful physical sensations from the lack of oxygen to the brain.  These sensations range from lightheadedness, to euphoria, the latter being why some people get addicted to breath play, they want to experience that high again.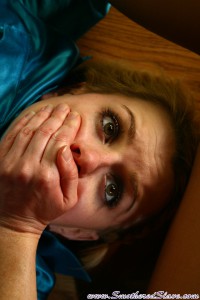 There are many different ways of doing breath play, and this sexy role play set with Natali Demore and Lexi Belle shows just one of them – smothering.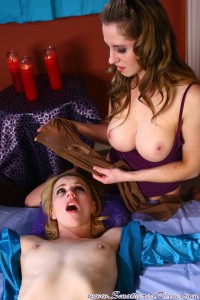 Smothering can be done by hand, or with any non pourous material.  It can even be done with sheer materials, in which case it doesn't totally stop air being sucked through, but makes it more difficult.  When done like this, the submissive can feel like she is struggling to breathe, while actually being able to take full breaths, so it is a great mindfuck!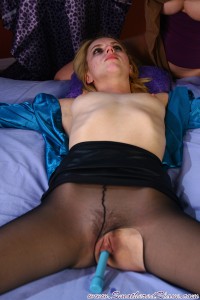 After a breath play session, it is quite normal for a submissive to feel very tired, and also incredibly turned on!
See more of Mistress Natali Demore in serious breath play games with her willing slaves of both sexes on Smothered Slave