Breath play is something which is controversial in BDSM circles, because of it's inherant risks.  But there will always be people who take part in it, because they love the feelings and sensations it creates in them.  When doing breath play with an experienced dominant, the submissive will feel trust, and fear, as they place their live in someone else's hands.  They will also experience powerful physical sensations from the lack of oxygen to the brain.  These sensations range from lightheadedness, to euphoria, the latter being why some people get addicted to breath play, they want to experience that high again.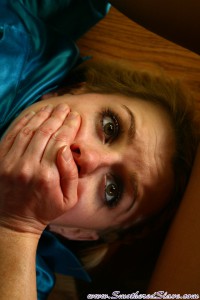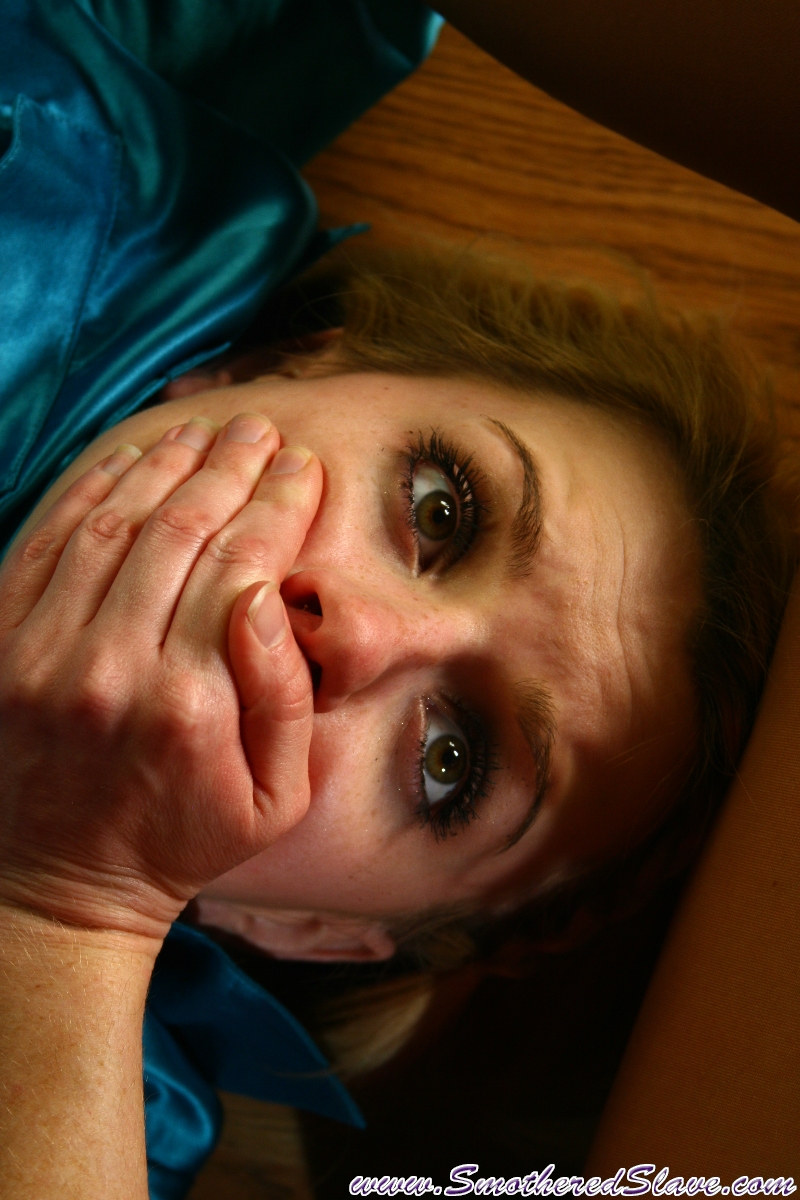 There are many different ways of doing breath play, and this sexy role play set with Natali Demore and Lexi Belle shows just one of them – smothering.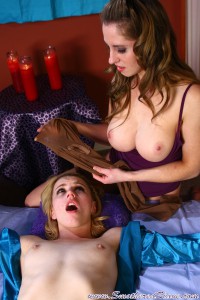 Smothering can be done by hand, or with any non pourous material.  It can even be done with sheer materials, in which case it doesn't totally stop air being sucked through, but makes it more difficult.  When done like this, the submissive can feel like she is struggling to breathe, while actually being able to take full breaths, so it is a great mindfuck!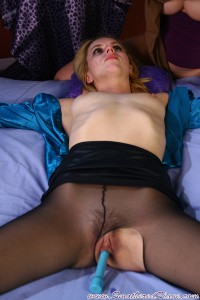 After a breath play session, it is quite normal for a submissive to feel very tired, and also incredibly turned on!
See more of Mistress Natali Demore in serious breath play games with her willing slaves of both sexes on Smothered Slave

Hoods can be a great tool in BDSM, as they have all sorts of uses.  They can be used very effectively for sensory deprivation as they can cut off sight, hearing and smell all at once.  This leaves the submissive feeling very vulnerable, as they have no way of knowing what is going to happen next.  They are also great for objectification as they take away a person's biggest identifying feature – their face.
Hoods can also provide lots of new possibilities for bondage.  Many have built in D rings which can be used to attach to body parts, nipple clamps or pieces of furniture.
Gas masks are a slightly different type of hood, but they have a lot of the same benefits as a regular leather hood, with one bonus, the possibility for breathe play.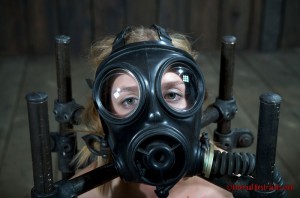 The tube coming out of the side of the mask can be left uncovered to allow the slave to breathe freely.  But her breathing can also be controlled easily by covering the end of the tube.
You can see more of Star in all sorts of hooded bdsm over at Infernal Restraints