Candy Mason is a gorgeous, big titted blonde who loves to play with rope and bondage, but she loves cages as well.  She loves to be tied and fucked, but quite often this is hard to do in a cage, especially her favourite standing cage.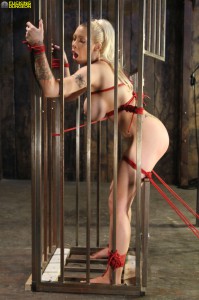 However, on this occasion, her Master has a brilliant idea of how to combine all her favourite things.  A bright and creative mind is an important thing for a dominant to have, and especially when it comes to bondage, good spacial awareness and an ability to visualise how the body moves and how bondage works are very useful skills.  He knows that if he ties her into the cage in a certain way, he will still be able to use her tight cunt and arse for his own pleasure.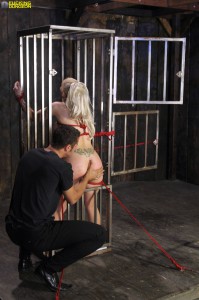 He ties our slut's arms and legs to the bars of the cage, and utilises two attachment points in the floor, to pull her firm ass out of the cage towards him, allowing him full access.  He takes advantage of this first of all by spanking her, turning her bottom bright red, and then giving her the hard fucking that she has been craving since the first rope touched her sensitive body.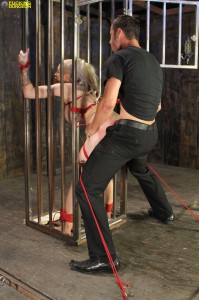 More Sexy babes in horny bondage scenes at Fucking Dungeon
Sometimes there's nothing you want more than a securely restrained submissive with all her holes available.  However, very few bondage positions allow access to all her holes in one go, and this can be very frustrating.  You dont want to be messing around with ropes, changing her position while mid-fuck, do you?  Over at Fucking Dungeon they've found at least one position where you can access any hole you want, without loosing your hard-on worrying about moving her around.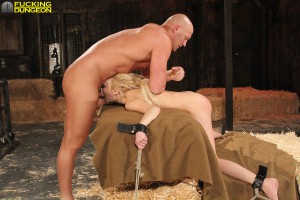 Mallory Rae Murphy is securely tied in the barn over some bales of hay, in a perfect position for Christian to get a nice relaxing blow job (well, we dont want a dominant to have to work at his pleasure, do we, that's the slaves job), but when he gets bored of her mouth,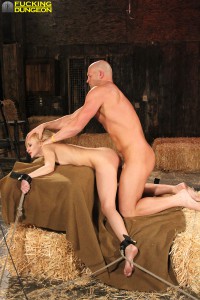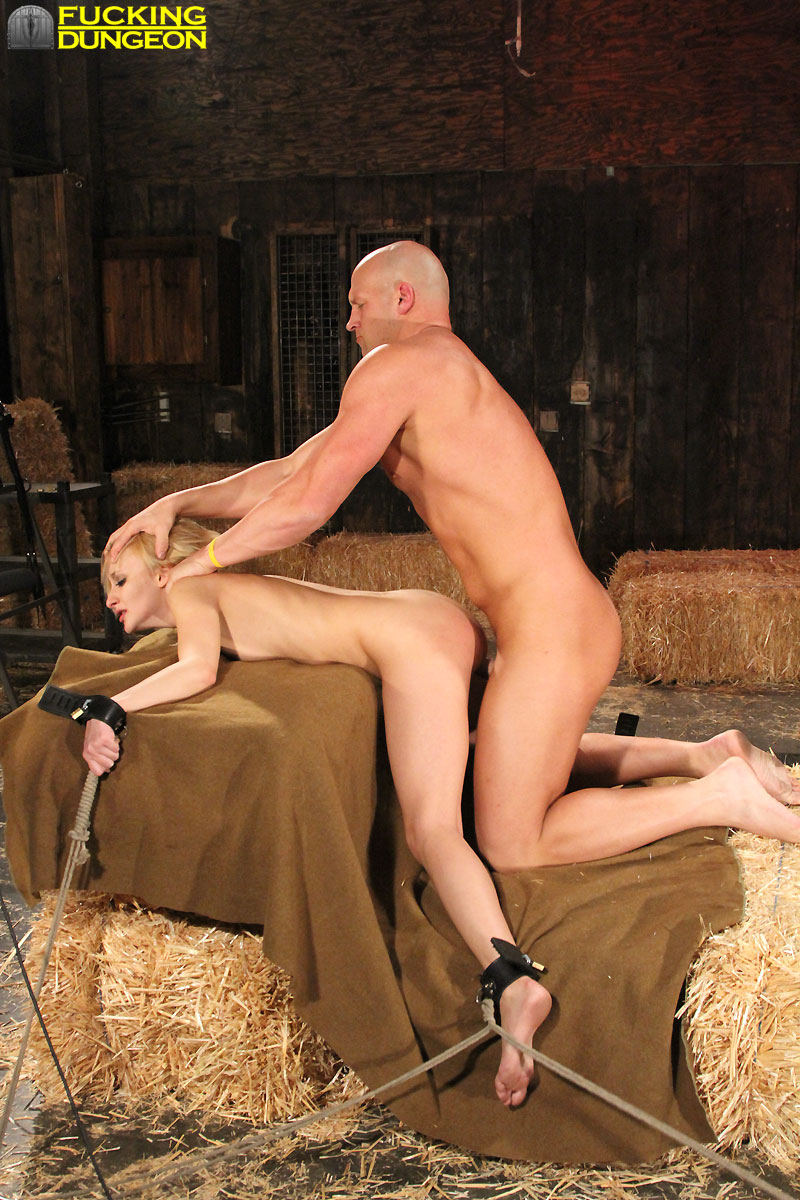 He just moves around to fuck that cute little pussy and ass – the ass he was perfectly positioned to redden with a good spanking while he was getting his blowjob!  Check out what other fun he has with his blonde sex slave here!!